Neo7logix Explanation
The focus of PBIMA-PES™ therapy is not disease-centered, meaning it is not designed to treat a single disease diagnosis. PBIMA-PES™ therapy provides the augmentation to redirect the patient's own immune system to better manage any disease process.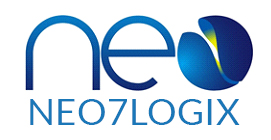 Transcript of presentation by John A. Catanzaro
It is an honor to present Neo7logix. My name is John A. Catanzaro and I am CEO and co-founder of Neo7logix.
Neo7logix's other co-founder is Anton Yuryev, JHU PhD of Cellular and Molecular Biology and Director of Elsevier Professional Services Biology and inventor / developer of Pathway Studio.
I organized Neo7logix after retiring from 25 years of clinical practice treating end stage terminal cancer patients, severe autoimmune and viral related diseases that failed conventional treatments. During my years in clinical practice, I treated thousands of patients with these conditions using integrative treatment with benefits to the patient in boosting immunity, but this was not enough to assure recovery from their diseases.
Through the years of treating these types of patients and observing very few modalities working to facilitate long term remissions, it sparked my innovative spirit and I developed an immune based treatment that designed specific immune-peptides (neoantigens and disease specific epitopes).
I treated over 500 patients with this personalized design working with a team I formed at Harvard and Dana Farber Cancer Institute. Our center performed an internal audit choosing a variety of cancer types over a 10 year period using this immune based peptide treatment and we discovered we had an estimated >58 % efficacy rate of life extension of 3, 5 and over 10 years on incurable terminal patients. Conventional oncology at the time were leaving patients to die and at best had a 2-3 % efficacy with incurable disease.
At that time NGS and RNA transcriptomics was too costly and not regularly available for the patient and the platforms were limited with poor turnaround times and data reporting formats.
The Harvard team and I decided to use patient urine samples and proteomics assays isolating protein products related to the patient's diagnosis, HLA typing of the patient, biocomputation and bioinformatics specific to patient's diagnosis and we designed 6-15mer peptides related to gene / protein isolated product from the patient's urine and matched to their HLA susceptibility along with an extensive bioinformatic database query to determine our top immuno-peptide candidates.
On average patients would have anywhere between 6-20 different sequences that were then pooled and mixed with immune based adjuvants to activate the pool and administered as treatment over a 21-30 day injection cycle with 3-4 cycles over a 12-18 month period with astounding outcomes.
Neo7logix was established upon the knowledge, experience and benefits of the above design and has greatly expanded its molecular mapping, ranking, prediction, and selection platform, which is detailed in our investor summary pitch deck.
We have integrated all NGS, RNA transcriptomics, urine proteomics, Elsevier Pathway Studio API, HLA typing, sequence integrity and viability data, ADME-Tox and full unification API for automation utilizing AI, ML and knowledge-based API.
Neo7logix technology is registered under a provisional patent with USPTO and also has IRB approval with ANRI / NORI central IRB in Arizona. The product lines of our technology design are: PBIMA-PES (Precision-Based Immuno-molecular Augmentation / Personalized Edited Sequences for cancers, autoimmune and neurodegenerative diseases), and PBIMA-SOLVx (our novel pathogen Disease X immune polypeptide platform). 
With this, our company executive core team has grown rapidly as specialists with much experience in their fields related to expanding business innovation models and technology. The list below are the names of our executive core team.
Sincerely, John Catanzaro ND
A video by Dr. Andrew Dickens on Neo7Logix peptides.
More Articles:
Neo7Logix Clinical Data Physicians
About the Product: PBIMA-PES™ is a personalized peptide therapy to be used in the treatment of cancer, autoimmune conditions, and inflammation-driven and neurodegenerative disease that has returned or has not responded to treatment. Read More…
PBIMA-PES™ is effective for following diseases but not limited to:
Cancers
Autoimmune Disease Inflammation
Neurodegenerative Disease
For Physician Information only.
The focus of PBIMA-PES™ therapy is not disease-centered, meaning it is not designed to treat a single disease diagnosis. PBIMA-PES™ therapy provides the augmentation to redirect the patient's own immune system to better manage any disease process. Read More…
Executive Core Team
Collaborators
Biovia Dassault Systemes: Pipeline Pilot Science Cloud
Elsevier, Inc: Bioinformatics, Knowledge-base API and Pathway Studio
CPC Scientific: GMP Peptide Manufacturer
Personalis Biotechnology
Tymora Analytical Operations: Proteomics Lab
Psomagen: NGS Lab
Envita Medical Center Arizona / Hermosillo
Dayspring Cancer Clinic Scottsdale, Arizona
Center for New Medicine, Irvine, CA
Holistique Cancer Center, Bellevue, WA
Sanar Clinic, Mexico